Demonstration Systems for Retail Environments
For more than 35 years, Audio Authority has been the preferred provider of high-quality retail demonstration systems for televisions and audio systems. Put that experience to work in your showroom by using Audio Authority's high quality distribution amplifiers and switching systems!

Highly experienced Account Managers are ready to assist you in designing the ultimate retail demo experience. HDTV solutions are available utilizing HDMI, component video, Cat 5e cabling, and more. Demonstrating multichannel surround sound is simple with Audio Authority's tried and true AccessEZ switching systems.

The following illustrated examples represent Audio Authority® switching and signal distribution systems as applied in retail environments. They show basic switch module configurations and signal flow. For detailed pictures of each module, see the products section of this site. Detailed wiring diagrams of example configurations are located in the Technical Support section.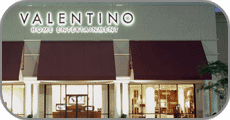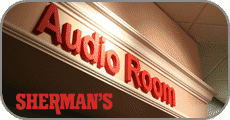 SLIDESHOW

Valentino Home Entertainment
See Valentino's demo rooms and HDTV showrooms.



SLIDESHOW

Sherman's Place
See the new audio room with integrated HDMI switching.