Whole House Audio for the iPod™ Generation


The iPod has changed the way we listen to music. Naturally we want to be able to use our personal music player in the home, playing through the speakers in the bedroom, kitchen, garage, or wherever we spend time. The SonaFlex™ SF-16M Matrix Amplifier provides a simple solution to give every user their own music in their own space.

FlexPort™ transmitters not only provide an easy connection point for locally connected audio devices, they also feature a convenient override button that instantly switches the speakers in the local zone to the FlexPort input. Homeowners can take advantage of the SonaFlex audio quality while using their familiar music player.

The integrator can select any speaker or speakers to play in response to the FlexPort override button. The  FlexPort Transmitter can be connected via up to 500 feet of Cat 5 cable to the SonaFlex SF-16M Matrix Amplifier. Using balanced line technology to reject all interference, the SonaFlex amplifier delivers rich, vibrant sound, without distortions or interference. It includes multiple DSP tools to optimize audio for each output, depending on preference, speaker type and placment.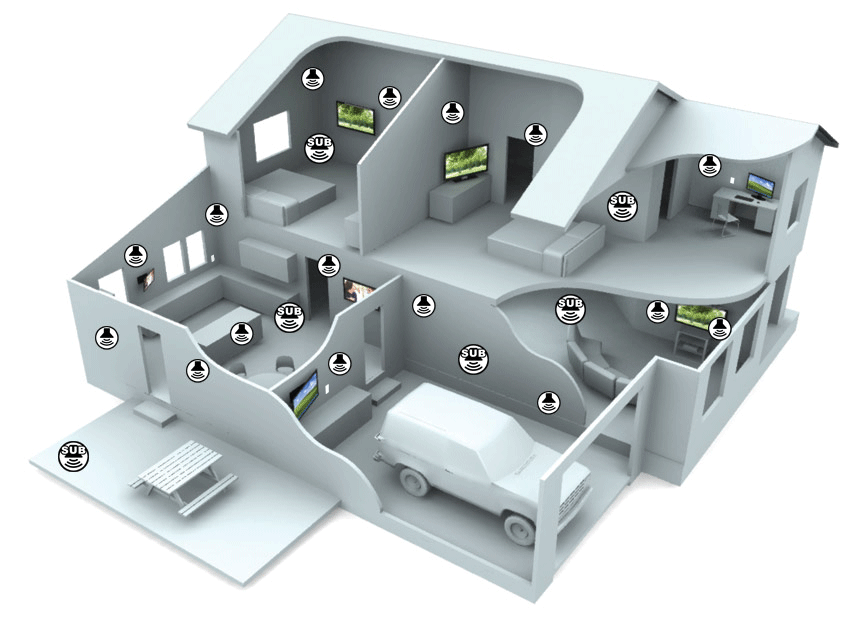 More Information: