Audio Authority Cat 5 Receivers Compared

Audio Authority's Cat 5

matrix switching

,

distribution

, and

extention

systems require Cat 5 receivers. You may use one type or any combination of receivers as shown below. (Note: 1180 series receivers require an

adapter

for use with

dual Cat 5

systems.)



Our experienced Account Managers are always ready to assist you in choosing the right Cat 5 receiver for your application.
Call us today at 800-322-8346 and ask to speak to an Account Manager.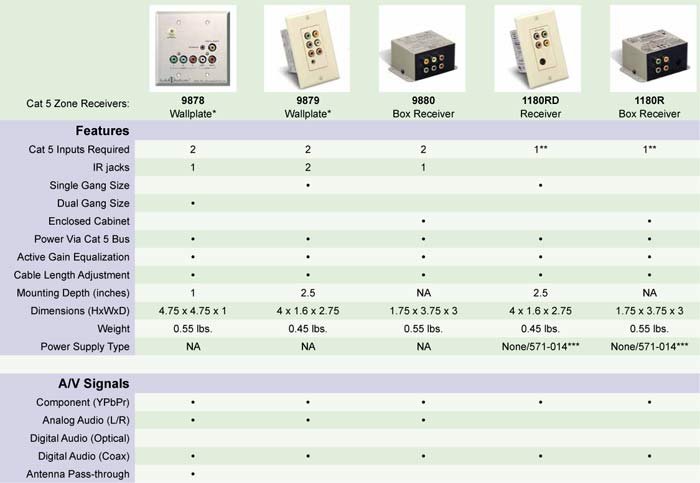 More information and images: