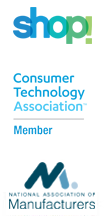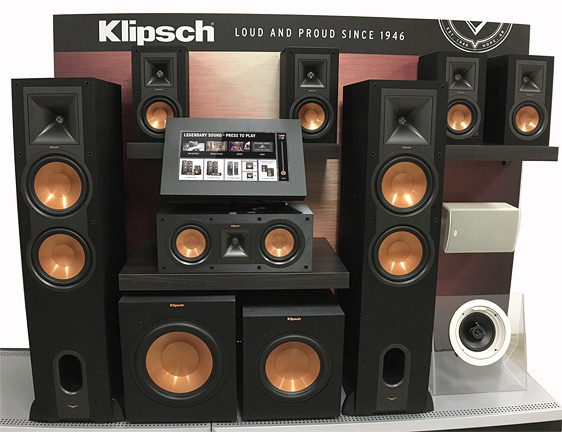 Klipsch Loudspeaker Demo
A custom touchscreen invites customers to interact with the merchandise. We worked closely with the manufacturier to streamline the inferface and polish the experience. The interface is the eye-candy, but Audio Authority also specified, sourced, and manufactured the electronics that make this demo rock.
See it in action in this short video:




The Challenges:

1. Create an interface that is simple, but incorporates multiple types of media, and always keeps the product front and center.

2. Design amplification that presents the speakers at their best in a retail environment.

3. Make the system easy to install and maintain, using fail-safe methods to make sure the system is always ready to sell product.


The Solutions:

We created a custom Android back end for this beautiful 15.6 inch commercial tablet to make it attractive and easy to use. We made sure the user interface was smooth and easy to understand, with on-screen tips that explain how many channels are playing, if a sub is engaged, and what you can do next. The choice of demo media is easy to explore and the videos play in a medium-sized window, leaving the speakers fully visible and easy to interact with. The amplification is designed specifically for a retail gondola arrangement - where rear channel speakers can't be positioned behind the listener.

Give us a call and tell us about your retail challenge - be it audio or any other merchandising or educational display - that involves interactive sound, lighting, or video material. Audio Authority is your partner to create an interactive experience.