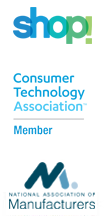 Documentation

We often provide specialized documentation that is focused on a specific project, leaving out less relevant product details. If you need more information about any component we make, you can search our downloads for the individual component manuals and other information. 

Our Documentation Process
Our in-house documentation team creates clear, detailed instructions that focus on your specific use of our products. We often combine appropriate information from our manuals and any third party products, plus details about any custom features or software that we may create for your needs.


We provide color photos, diagrams, and simple, step-by-step guidelines in plain english, or other languages if required.

A web address and QR code can be placed on the system so that users can access appropriate information long after the paper manual has been discarded. 

We can create a custom web page that serves as an up-to-the-minute clearing house for documentation, troubleshooting, and other information that is accessible as long as your system is in the field.