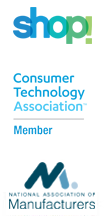 Expert Support at 800-32-AUDIO

Our in-house Technical Support Team knows your project and we are ready to help you (and your customers) with installation and operational issues, Monday - Friday, 8:30 AM to 5:00 PM. One of the advantages of Audio Authority's Tech Support department is we are right here in the same facility as Engineering, Sales, and Manufacturing.  So if we do not already know the answer to your question, we can find out right away.  

For tech support information on this website, find your product here.