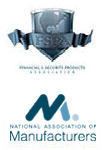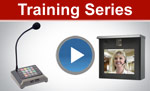 Series 1500 Firmware Download


These instructions are applicable to Series 1500 Intercoms with v1.5 or higher firmware.

The latest firmware version is available for download:

Series 1500 Firmware Update v4.07 (125.42 KiB)




Model 1533 Firmware


The 1533 Telephone Intercom Interface uses the same firmware, but the update process is different.

Series 1500 Firmware Update v4.07 (125.42 KiB)


 

How to Use the Series 1500 Firmware Download

For Blank SD Cards
Two files are required to use a blank SD card for updating 1500 Intercom components:
Download both files and copy them onto a blank Secure Digital card.


For Existing Series 1500 SD or MMC Cards
The card must have a .CFG and a .PGM file on it for use with Series 1500 Intercom Systems. If you have a 1500 system backup on a card that you would like to preserve, copy only the Firmware file (AA1500.PGM) onto the card, and leave the existing configuration backup (AA1500.CFG) intact.
 
 
 
 

Updating Firmware

Note: This update may take several minutes. The intercom system cannot be used during this time, so plan for several minutes of down-time to complete the update.

For the update, it is best to use a Model 1500A Counter Station with Version 1.9 or higher installed. Make sure that a Memory Card containing the latest version is installed in the card slot of the 1509SD or 1510-style Hub and perform the following procedure:


Go into setup mode by holding the 1500A counter station Setup key for 2 seconds
Press Key 5 (1st button on second row)
Press Key 4 (last button on top row)
Press the Mirror key (update all)
Press the Setup key twice (once for your selection, and once to confirm)

Once each component in the Intercom System has been updated, you will see a message on the 1550 Field Programming Unit stating "Firmware Update Complete".


Contact Audio Authority Technical Support with questions.