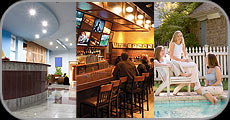 The SF-16M is one system that serves many applications...hotels, restaurants, bars, and homes.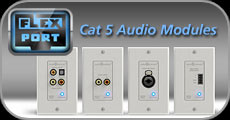 Convenient FlexPort
  wall plates

enable local source override for iPods, microphones, or mixers.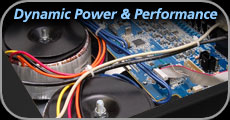 Custom designed toroidal transformers p
ower the SF-16M for unmatched stability and performance.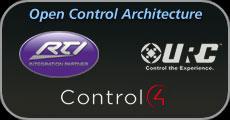 Major brand 
drivers  available, and any third party system can control the SF-16M using Ethernet, serial, or IR.
SonaFlex and HLX
are the perfect pair to bring high fidelity audio and video to sports bars, night clubs, and restaurants.

Musicality and Flexibility
SonaFlex™ is about two things: sound quality and flexible features.
Its flexibility gives you 
advanced functionality  without extra complexity, and its musical power is what end users will fall in love with.
 


Flexible Input Options
You can connect sources up to 500 feet away to the
SF-16M  using its unique Cat 5 FlexPort™ inputs.  Up to four
FlexPort™ Transmitters  can be connected, via Cat-5, to each SF-16M.  Sources can connect via
digital optical or coax, analog RCA

, balanced line/mic, or XLR, accommodating anything from pro-audio mixers to AppleTV media players.  FlexPort modules feature an illuminated button that may be used to trigger audio override at pre-selected SF-16M outputs.
(Video: Sound Scenes and Overries.)


Flexible
Outputs
Any amplified output of the 
SF-16M  can be assigned as mono or stereo, allowing for 16 mono, 8 stereo, or a mixture of both mono and stereo speaker outputs.  The SF-16M can distribute mono inputs to stereo outputs and sum stereo inputs for mono outputs.  Up to four SF-16M units can be linked together to form a powerful 64 output system, and each output can support one 8 ohm, or two 4 ohm speakers
.



Signal Processing Tools
The 
SF-16M  provides a rich palette of Digital Signal Processing (DSP) tools that allow the installer to custom-tune for the speakers in every sonic environment.  For basic installations, use DSP such as bass, treble, balance and loudness.  For more advanced or commercial applications, use hi/low pass filters or 7-bands of parametric equalization per output. 
(Video: Setup Tutorial.)



Why Your Clients Will Love SonaFlex
Musicality: This may be the #1 reason clients will rave about a SonaFlex system.

Powered by its custom,

dual-toroidal, linear power supply, it has the depth and headroom to out-perform other digital amps with the same power rating. More about musicality

.
Local source selection:  Popular audio sources such as iPods, AppleTVs and BluRay players can be located near the listener and connected via Cat-5 to the SF-16M's FlexPort audio inputs. The local audio source can take over default audio with the push of a button. See this application example forrestaurants and clubs with live music.


Sound Scenes:  A Sound Scene is a system-wide "snapshot" of all volume and source settings. Easily recall previously captured system settings with one command. (Video: Sound Scenes and Overries.)

Output Grouping:  Allows multiple outputs to be grouped together to share volume, mute, and source selection. Groups are ideal for making large areas a single audio zone or for grouping outputs with hi-pass and low-pass filters to create sub/sat combinations. S

ee 

video tutorials for details.

Easy Setup
SF-16M front panel VFD display allows for access to the most common settings required in a typical install. For added security, the front panel can be locked out to prevent tampering. download a driver  and set up your professional remote control system

.

T

he most common settings required in a typical install are available using t

he

SF-16M  front panel controls. 

Advanced setup tasks are easily performed using the PC setup utility via Ethernet or serial (see 

video tutorials for details).



Buy now

  | 

Become a Dealer

 

|

 

New Dealer Price Structure