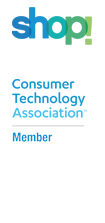 HX-050 BrightSign GPIO Adapter

AirSelect BrightSign Adapter
HX-050 - New!





Intuitive interaction without touch
Connect up to four proximity sensors
Perfect for product selection and volume controls
Compact, simple design
RJ9 plugs for easy installation - sold separately


Categories: AirSelect, User Interfaces, PSB





| | |
| --- | --- |
| GPIO Adapter | Sensor |




The AirSelect Sensor Adapter for BrightSign
AirSelect PX-101 sensors are designed to replace traditional push-buttons in BrightSign digital signage applications. The HX-050 connects AirSelect proximity sensors to BrightSign media players via RJ9 cables. The standard 802-807 harness is 1.5m long, with other lengths available upon request.

Retrofit an existing display by replacing standard 19mm product select buttons and volume control buttons with PX-101. The LED lights invite customers to interact, and confirm the user's actions. Connects to BrightSign GPIO with RJ9 cables (available in several lengths) via HX-050 adapter. 


Why is the AirSelect Sensor Special? The PX-101 offers several advantages:

Sensors eliminate the need to touch displays, keeping shoppers safe from pathogens
The hand shaped sensor window invites users to interact in a familiar, safe way - as familiar as a paper towel dispenser

The PX-101 is a drop in replacement for 19mm switches, taking advantage of existing demo systems 
The RJ9 plug is simpler than other four-wire switch connections – there is no way to get it wrong, and the latch ensures a secure connection
The cable plugs directly into the back of the switch, eliminating the process of feeding cumbersome wires through the hole, or the addition of "pigtail" disconnects in the wire

.