Despite the pandemic, brick and mortar retail still holds one distinct advantage: in-person shopping. Thatís not to say we should cede digital technology to e-commerce! There are still plenty of opportunities to use tech in the physical store. Sure, shopping online may be the go-to method for finding the best deal, but the pandemic has shown that shoppers crave the in-store shopping experience.


How to outwit on-line comparative shopping
Digital signage gives you the chance to control the narrative when it comes to comparative shopping. Get out in front of the pack by presenting customers with the information they seek before they have to search for it. Interactive technology can be as simple as pressing a button, or waving your hand, to activate a compelling presentation on a specific product.
The vast majority of shoppers will return to your store if they have a positive shopping experience (State of Consumer Behavior 2021).
Three tips for getting the most out of POP technology
Make it engaging. Shoppers are more attracted to interactive displays than passive, and they spend longer with the products.
Make it easy. Donít over-complicate the process. Reduce it to a few simple actions Ė button presses, sensor triggers, or a few choices on a touchscreen.
Make your point. If the advantages and appeal of your product are clear, customers wonít feel the need to do on-line comparisons. After all, one of the most appealing aspects of in-store shopping is the immediate gratification of carting off their new acquisitions.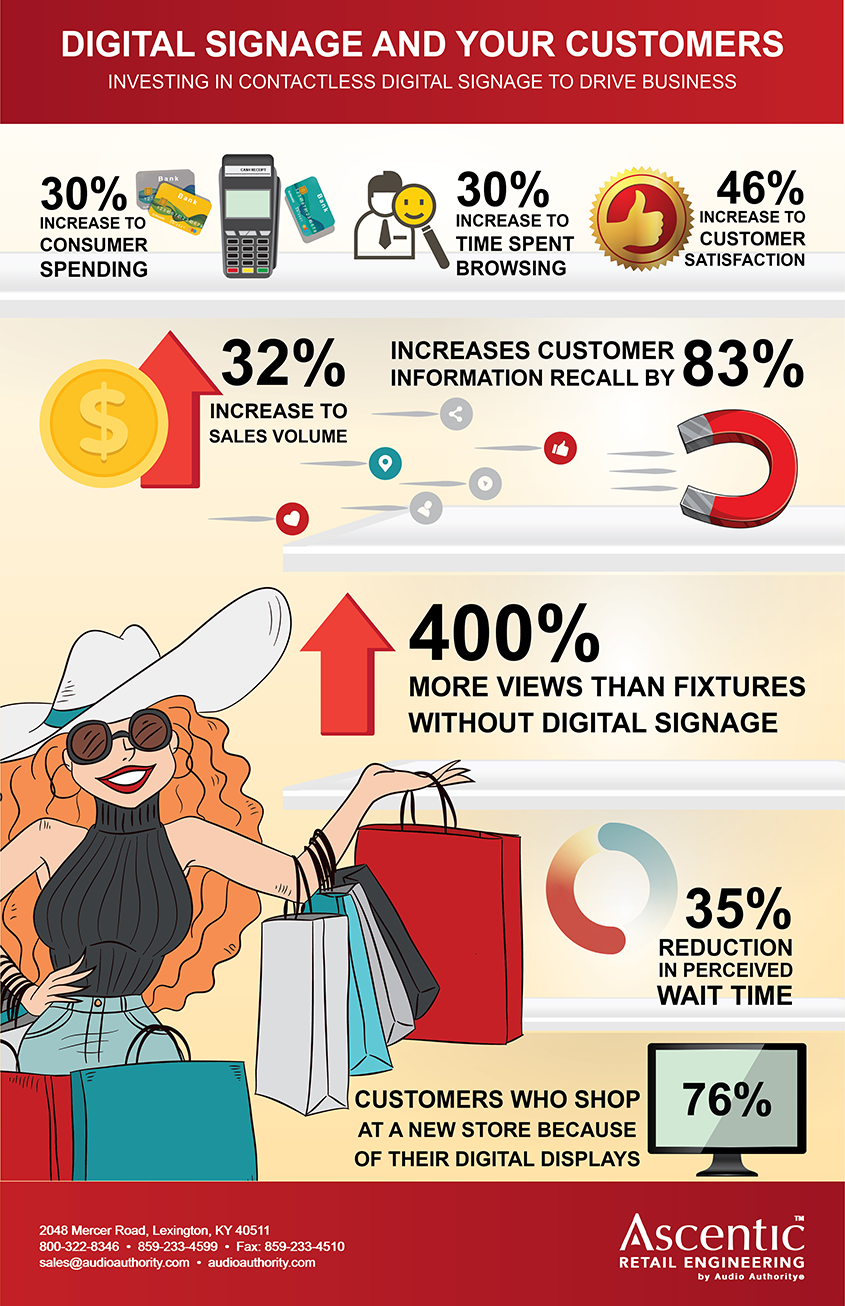 Share this post