AOPA magazine recently did an
interveiw with Jonathan Sisk
about his new line of mini-ground power units. Jon had an interesting discussion with
Tom Haines of AOPA (Aircraft Owners and Pilotís Association) about our new Mini-GPUs while attending Oshkosh.
The White Lightning brand represents a new generation of GPU, partly to serve the experimental and amateur-built market. This segment of the aviation field has not had access to high quality, affordable ground power, and the segment is only growing. As illustrated at Oshkosh, the potential demand for these units is huge. Currently the first four Mini-GPUs are
available on our website
, but we are preparing to add this new brand to our lineup at
Aircraft Spruce
and
Sporty's Pilot Shop
.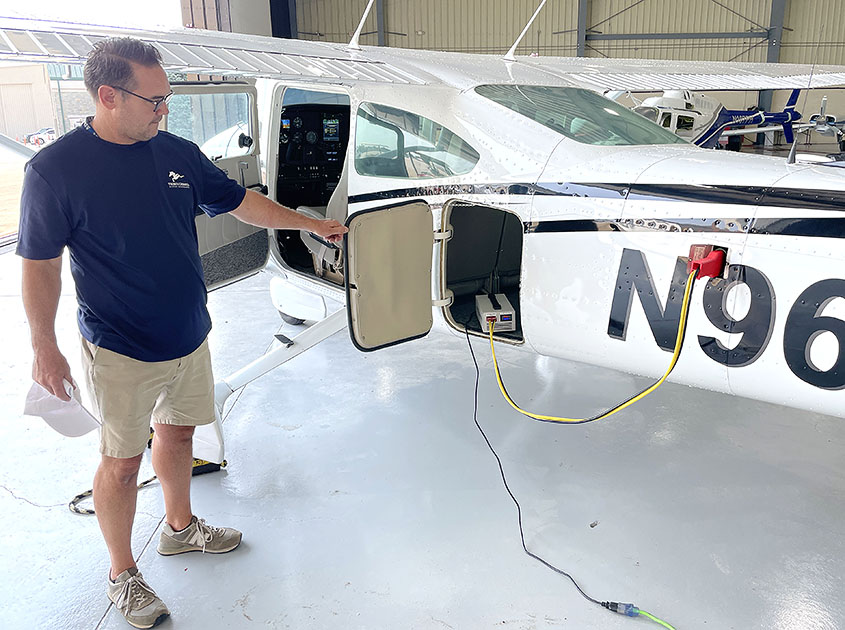 The M2827 provides plenty of power for this C182.
Share this post