Model M2850 is an expansion of M-Series Mini-GPU product line. It packs 50 amps of clean, power into a light, compact, and rugged unit. Its rated output is 28-volts up to 50-amps (approximately 1500 watts). The GPU's intended purpose is to energize an aircraft's main electrical bus without using the ship's battery or engine. It will safely provide continuous power for the most delicate electronics and airframe systems up to its full rated output.


Price: $995
Dimensions: 6.45"H x 5.32"W x 14.8"D
Includes a detachable 6 ft, 4 AWG output cable with AN2551 (NATO) 3-pin oval plug

Features:
Rock solid 28.5-volt output, conservatively rated at 50-amperes maximum continuous 
Universal input: 90-240 Volts AC, 50-60Hz 17A
Fully protected – reverse polarity, electrical short, over current, over temp
Voltmeter/ammeter with status LED
Programmable auto-shutoff timer and convenience charging plugs for USB devcies


The M2850 is suitable for piston and light turbine aircraft:
database and firmware updates 
flight planning and cockpit procedures training 
troubleshooting & maintenance 
avionics demonstration and testing
powered pre-flight inspections
battery top-off charging 
Not for engine start or cranking 
Learn more about the
M-Series GPU Lineup.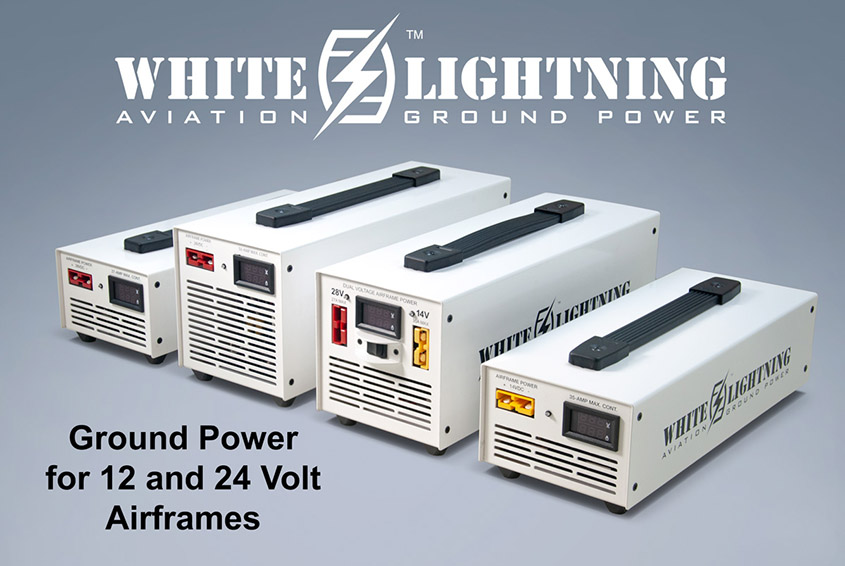 Share this post