We are proud to announce the next model in our Mini-GPU line, the M1428-DV. It brings portability and versitility together for those who own two aircraft, maintenance shops, and flight schools that commonly require 14 and 28 volt ground power. The M1428-DV is only slightly larger than the others in the line, but offers a separate power supply for each voltage output. It is more convenient than buying two GPUs, and less expensive. It comes with two cables both terminated in a AN2551 3-pin external power plug. Other cables are available for SB50 and piper-style connections. Accepting pre-orders now for Fall delivery.


Price: $1,025

Selectable Output 14.25 or 28.5VDC

14 and 28V output cables included, each have AN2551 3-pin external power plug

Dimensions: 6.13"H x 5.32"W x 14.8"D

Features:
Independent, dual high-efficiency switching-mode power modules

Color-coded, keyed, separate outputs to prevent voltage mismatch

Front panel switch-selectable output – 14V (yellow) max 35A or 28V (red) max 27A

Voltmeter/Ammeter with status LEDs

Programmable auto-shutoff timer


Applications:
Owners of both 14-volt legacy/experimental and 28-volt aircraft

Maintenance and avionics shops needing airframe power for all types of aircraft

Flight schools and instructors training in all types of aircraft

Aircraft brokers and sales agents for both contemporary and vintage aircraft


Suitable for avionics demonstration and testing, database and firmware updates, flight planning and cockpit procedures training, troubleshooting & maintenance, battery top-off charging, powered pre-flight inspections.


Download the press release and product photos here.

Learn more about the M-Series GPU Lineup.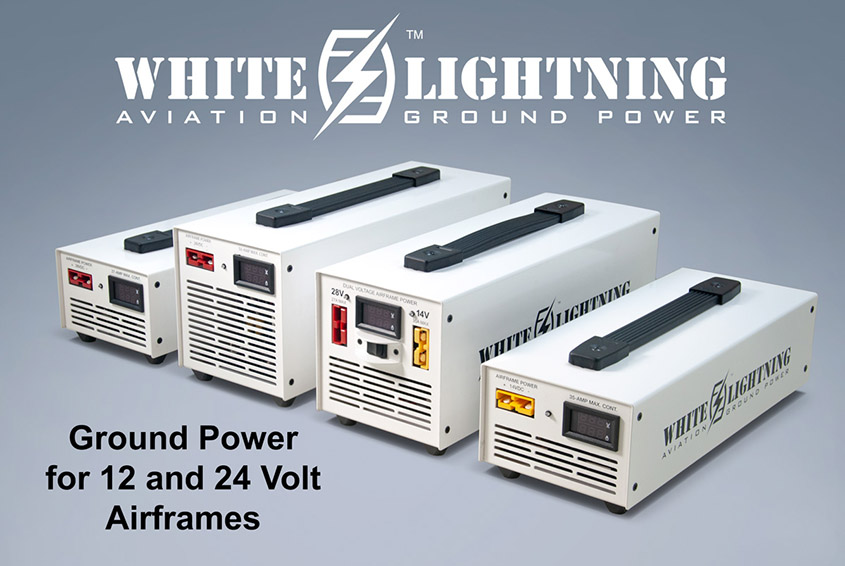 Share this post