Aircraft owners often ask us for guidance in choosing a GPU. Beyond the obvious, "does your airframe run on 14 or 28 volts?" you must consider your desired uses, and the specs of your individual aircraft. Use two or three of the following strategies to home in on the GPU that best fits your needs.


How much power will I need?

There is no universal formula to answer that question, since even the same model of aircraft can have different power requirements depending on the options and equipment. Also, what do you plan to use it for? If you want to run a cabin heater or air conditioner, that will draw far more current than simply lighting up the avionics. Also, if you have incandescent lights, that will take more power than LEDs. This article will not give you an exact number, but will point you toward the information required to choose the GPU for your needs.
Manufacturer's Data

Consult the aircraft flight manual or POH to review the specifications for your airframe. This gives you a base to work from. You'll need to add the options and equipment you have upgraded or added, and subtract the systems you don't plan to use during ground operations. You might also find good advice on owners' forums.


Calculation
Add up the current draw from all the systems you plan to run on the GPU, and then add 10% to give yourself some headroom. Don't forget to add systems like pumps and motors that may turn on automatically.

Weight

You can make a very rough power draw estimate using your airframe weight. This does not take many factors into account, such as the avionics installed, etc. This number may not be accurate, but can be used as a reality check when compared with other methods mentioned here.
The Cockpit Ammeter

If you have an ammeter that displays the current draw while you are running on the battery, that may give you a fairly accurate number for the power needed from a GPU. Some airframes do not display anything on the ammeter until the engine is running, in which case the reading may actually indicate a higher amperage than actually needed from a GPU. Either way, you can consider this data alongside some of the other methods mentioned here.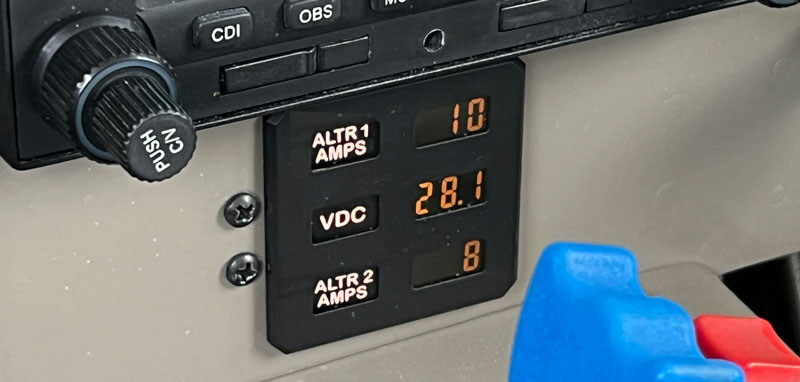 Reducing the Load

To reduce power requirements, you can pull breakers for systems that are unnecessary during ground operations like hydraulics pumps and air conditioning. This makes it possible to use a smaller GPU for a larger aircraft - handy in a pinch if you have to borrow a GPU. If you plan to use your GPU this way, it may make sense to use colored collars around the breakers you commonly pull during ground operations.

Special Features

Maximum current output may be the most important fact to consider when choosing a ground power unit, but have you considered these other aspects? Advanced avionics and communications devices require a very clean power wave, and a stable output is a must to protect all your expensive equipment. Safety features that you may never think about, such as a shutdown timer, or overload protection, could save you a bundle in certain circumstances.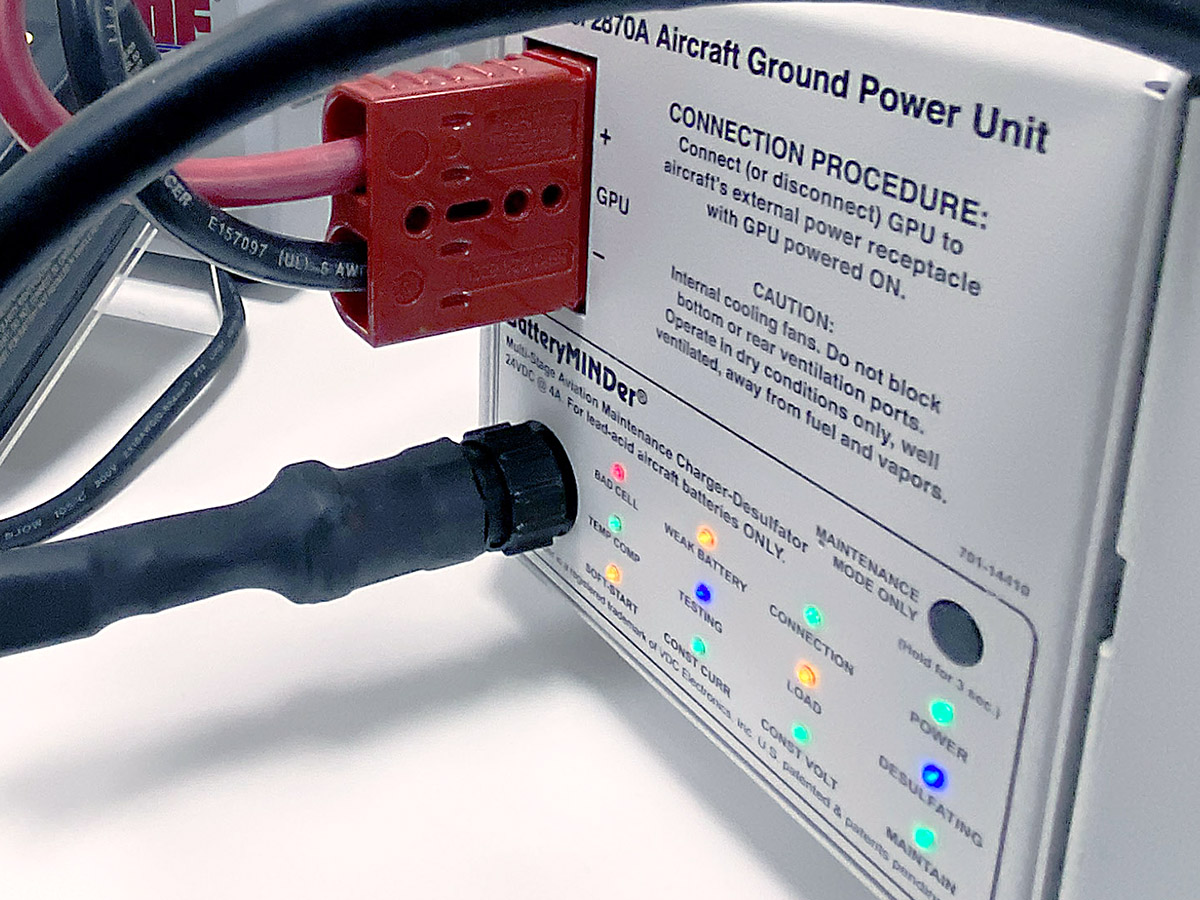 You may prefer elements of the design of one model versus another, such as size and shape. A small footprint is convenient, especially if you do not own your own hangar, or often take the GPU with you on trips. Removable cables keep things neat and tidy, but the added benefit of that design lets you purchase cables with different plugs for when you use the GPU with other aircraft. A bright, visible voltage meter and ammeter is also important – something that can be seen from inside the cockpit. What about a battery maintenance charger in the same unit? Smaller perks that can really come in handy include USB charging ports that provide a handy way to power a phone or tablet, or charge up your headset or bluetooth speaker.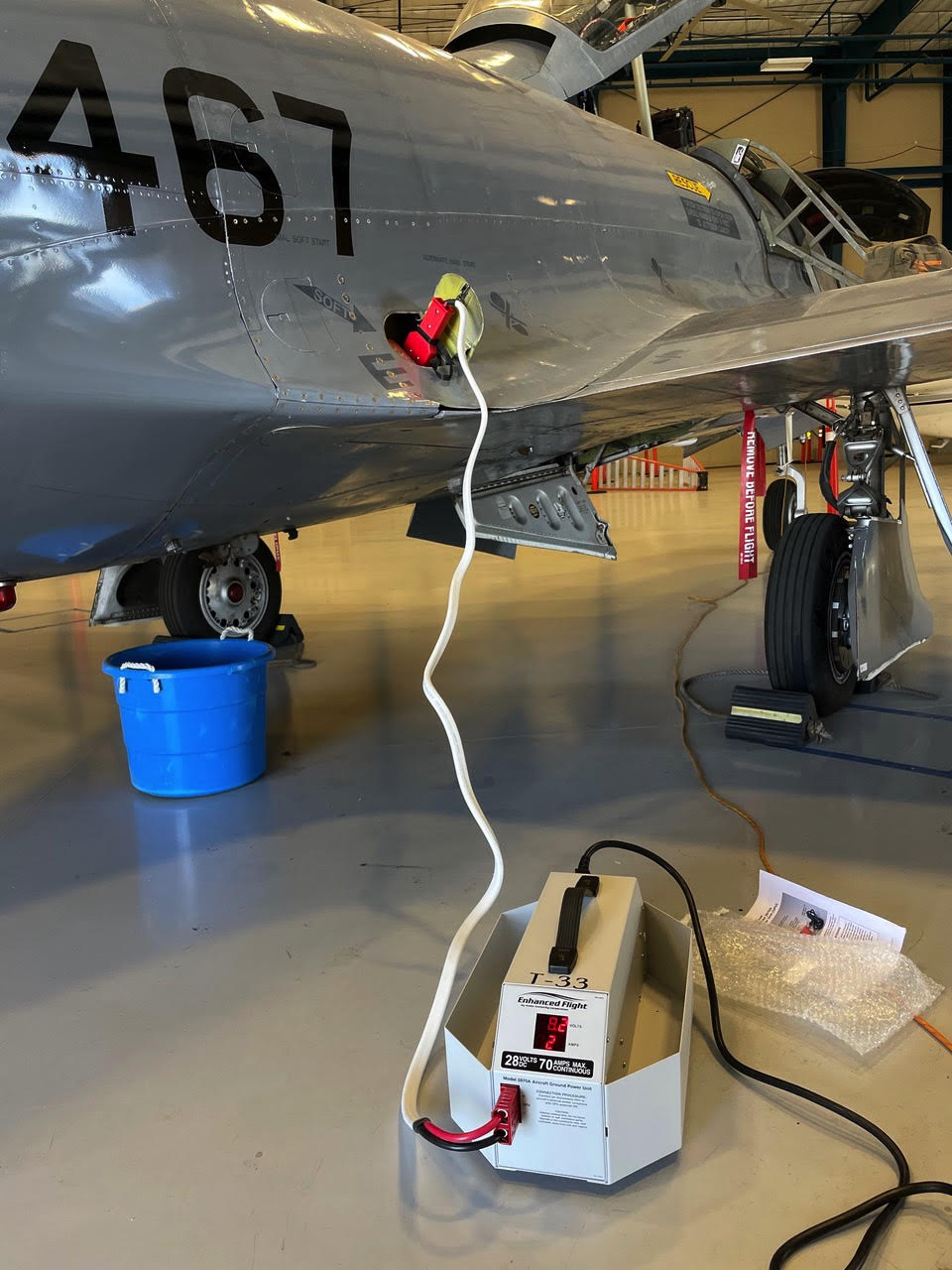 Making it Easy to Choose

If you know someone who has a GPU you can use, that may be the quickest and path to find the size you need. If the GPU has an accurate display for amperage draw, like the White Lightning and Enhanced Flight GPU models, you can turn on all the systems you will need and check to see how much current they draw. That being said, your future needs may grow as you add more electronics to your cockpit, so it's a good idea to have a little headroom! You could also ask your mechanic or maintenance shop – they have experience with your aircraft, and they use ground power units on a daily basis. So talk to other pilots, consult mechanics and manufacturers, calculate your loads, check your ammeter, and/or try out your buddy's GPU.
Make a Safe Purchase
If you find that you need more power after you purchase a White Lightning or Enhanced Flight GPU, Audio Authority will exchange it (see our return policy*) for a larger model. So choose a great GPU today, and start enjoying the benefits of ground power during all your preflight operations.
* You may return or exchange a GPU within 30 days of purchase. Returns require the unit to be in like-new condition, and in the original packaging. Return shipping is paid by the customer. See our full returns policy here.
Share this post