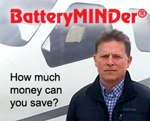 "…doubled battery life
and saved $3000."

TBM pilot Laurent Jouët
tells his story.
70-amp 28V Aviation Ground Power Unit

70 Amp 28 Volt Aviation Ground Power Unit
Model 2870A



$1195.00 USD

Dual digital output meters, volts & amps
GPU output cable with AN2551 3-pin oval plug
Removable cord/tool caddies
Universal Input: 90-230 VAC  19A 50-60Hz.

   ALSO AVAILABLE FROM OUR DISTRIBUTORS:

Categories: Aviation GPU, Aviation





| | | |
| --- | --- | --- |
| Front panel | Rear panel | Portability |




Attention:

FBOs, dealers, shops & OEMs

-- Call 800-322-8346 or e-mail Audio Authority for quantity purchase information.

 
Safe, Affordable, Airframe Power for Piston and Light Turbine Aircraft

Our next generation 2800 Series GPUs achieve a remarkable 89% electrical efficiency to provide up to 2000W of power. Its cool running, switching-mode power modules provide massive amounts of stable, noise-free power from a 90-230 volt AC outlet. It will safely power the most delicate airframe systems with laboratory-grade DC without risk of costly damage to sophisticated avionics, instruments, or electronic equipment. This new generation GPU is designed as a practical alternative to large, expensive start carts, battery chargers, and other devices designed primarily to spin starter motors. Unique, ergonomic design features dual, removable cord/tool caddies.

Get an Integrated BatteryMinder
As an option, (Model 2870A-B1) the 2800 Series GPUs now offer an integral BatteryMINDer®, the 3-stage continuous-duty charger that maintains, conditions, and desulfates aircraft lead-acid batteries. Temperature-compensated output ensures precise charging under all conditions. Desulfation restores full capacity and extends battery life. Our exclusive Airframe Interface Kit provides all you need to use with FAA certified aircraft.


 

 


Handle and removable
cord caddies enhance portability.

GPU Features

Output: 28 VDC, 70 Amps continuous
Input: 100-240VAC 60Hz 19A
Stable, noise-free DC power, safe for today's advanced cockpit systems
Digital output meters for both voltage and amperes, with overload alarm
Includes detachable input and output cables with AN2551 3-pin oval plug
Compact, lightweight design utilizes highly efficient digital switching-mode power modules for greater reliability
Removeable caddies for cable management and tool storage

Specifications

Input: 100-240 Volts AC, 50-60 Hz, up to 19 Amps
Output: 28 +/- 0.5 Volts DC, 70 Amps continuous
Weight: 22.3 lbs (10.1 kg) without cables
D

imensions including cord caddies and feet: 8.9"H x 11.25" W x 18.0"D (200mm x 284mm x 457mm)




Without cord caddies: 5.15" W (131mm)

Note: See the GPU manual for details on aircraft compatability, battery use and charging limitations, and start assist (piston engines only).


IMPORTANT DISCLAIMER & OPERATING LIMITATIONS
Audio Authority® authorizes this device for use ONLY by aviation professionals, such as licensed pilots and maintenance technicians, knowledgeable about their aircraft electrical system and batteries. Aircraft electrical systems vary widely. Many aircraft electrical systems have been altered in the field from the original OEM configuration and these changes are often poorly documented in the aircraft records. The operational concepts, recommendations, and instructions presented in this manual are necessarily general and make assumptions that do not apply to every aircraft, and may not be correct for your particular aircraft. Incorrect use of this device has the potential to damage the GPU and/or aircraft components. It is the operator's responsibility to read completely and fully understand this manual, plus those sections of the Aircraft Flight Manual and Maintenance Manual that pertain to their aircraft's electrical system design, to determine the appropriate use of this, or any, external power source. If you cannot do this, do not use this product. Instead, consult the airframe manufacturer or a technician familiar with your specific aircraft type and configuration before connecting the GPU to your aircraft.

 

The Model 2870A provides 28-volt DC power for:

Powered preflight and battery top-off
Cockpit procedures training
NavData updates
Cabin environmental systems
General maintenance

 

Frequently Asked Questions

Q: Can I use the 2870A to start an aircraft engine?
A: The 2870A GPU is adequate for piston engine start ASSIST ONLY. Its capacity is inadequate for turbine engine start assist and should be used for airframe systems power only. Do not attempt turbine engine starts with the GPU connected to aircraft. See the User Manual for details.

Q: Can I leave the 2870A connected to keep my battery charged?
A: No, the Model 2870A GPU is not designed for long-term battery charging; however, the 2870A-B2 has a built-in BatteryMINDer brand charger that not only keeps batteries charged, but actually conditions and restores aircraft batteries to extend their service life. The BatteryMINDer is designed to remain connected for long periods of time, and will never overcharge or damage your battery.

Q: Does my GPU have Active Load Monitoring?
A: This feature was introduced in January, 2015. All GPUs produced since then have the feature, and older GPUs can be upgraded at the factory for a fee. Details.

Q: Does the GPU work outside North America?
A: The GPU itself may be used with almost any voltage, but if you have a GPU with an internal BatteryMINDer, it is only compatible with a 100-127V AC power source. In countries with other voltage standards, a compatible BatteryMINDer must be purchased and used separately.

Q: Why is Audio Authority selling aviation products?
A: Audio Authority was the original designer and manufacturer of ground power products sold by Enhanced Flight Group, LLC. The Enhanced Flight GPU shares technology with Audio Authority power supplies used for demonstrating mobile audio electronics in retail stores. After Enhanced Flight ceased operations in 2009, demand was still strong for these products, so they are now available directly from Audio Authority and also from our distributors, Sporty's Pilot Shop and Aircraft Spruce.






Literature


Manuals

2870A Manual 580.31 KiB 28-Volt Ground Power Unit manual. Updated January 2015.




---




Related Products