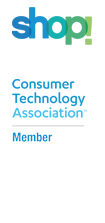 Four Channel High Current Switching System for Front/Sub Configuration

This four channel system demonstrates head units, processors, front amplifiers, front speakers (full range), subwoofer amplifiers and subwoofers. Special high power amplifier and speaker modules are used to accommodate large class D amplifiers producing up to 2,500 watts RMS at 4 ohms.

The Access Demonstration Network allows one, two, or as many as four speaker pairs to be played from one amplifier. In this way, full range "front" speakers and "rear" speakers can be demonstrated with main amplifiers, and subwoofers with sub amplifiers.

This display can be operated by product selector buttons next to each product, and/or a control panel. Like any AccessEZ system, adding more products in a product group or adding new product groups (such as rear amps and speakers) is as easy as adding switch modules.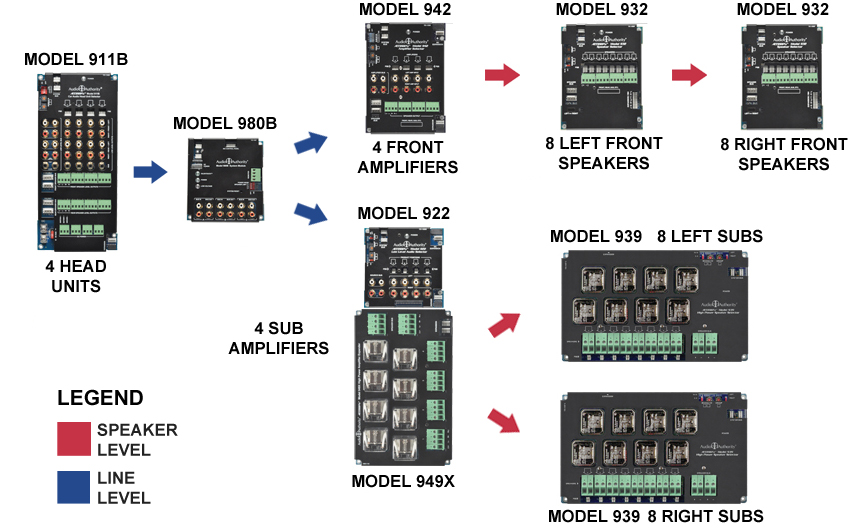 * The switch modules for amplifiers each have four product positions. If bypass functionality is desired, the 4th position must be used for the bypass position, reducing the number of available product positions on the last switch module in each product group to three amplifiers.