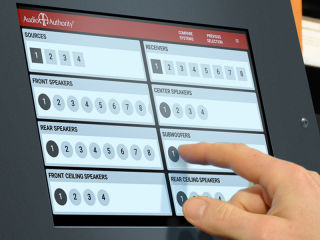 The 903i Comparator is a touchscreen control panel that configures itself to control any Access system.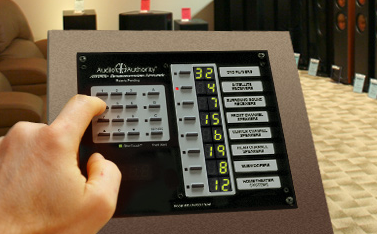 Note
: The 903 Control Panel has been discontinued, and replaced by the 903i Comparator. It's easy to replace your old 903 with touchscreen technology!
What is Access?
Access is our modular demonstration system made up of switching modules, control devices, and bus cables that forms a customizable switching system for demonstrating all kinds of audio products.


Getting Started
The Access Demonstration System can be configured in many different ways - including the way you need it. Find information below, or call your Account Manager about system design. For other technical questions, see the Access FAQ, call Audio Authority Technical Support, or send us a message.


Downloads
903i Firmware Update: 903i firmware v1.6.0

(1.36 MiB)  
See a short video that shows how to update the 903i firmware.

Access IR Codes (Works with 903 Control Panels, for third party IR remote controls: Access IR codes

(5.49 KiB)


Current Manuals for Car and Home systems:

Legacy Manuals for older systems including 902 and 903 Control Panels: