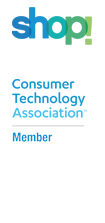 How to Demo After-Market Audio Components with Factory Head Units

Car manufacturers continue to integrate the head unit more deeply with the other systems in the vehicle, making the head unit much harder to replace. Since these head units typically do not have line level outputs, it also becomes more difficult to upgrade the other audio components. Car audio installers are using processors that convert the high level head unit output to line level, allowing them to add amplifiers and speakers while leaving the OEM head unit in place. Audio Authority now supports this approach with a new switching module, Model 952.

Using the Model 952 Switch Module, you can demonstrate high-to-low level processors. Users can select a dedicated OEM head unit in the same system with other head units. Then they can audition any of the processors with the amplifiers and speakers in the switching system.

This front-and-sub example system demonstrates three traditional head units, four after-market processors, front amplifiers, front speakers, sub amplifiers and subwoofers. The output of the 952 module occupies one of the four positions on the 911 head unit switch module, allowing the processors to be demonstrated in-line after the OEM head unit.

This display can be operated by product selector buttons next to each product, and/or a control panel. Like any AccessEZ system, adding more products in a product group is as easy as adding switch modules.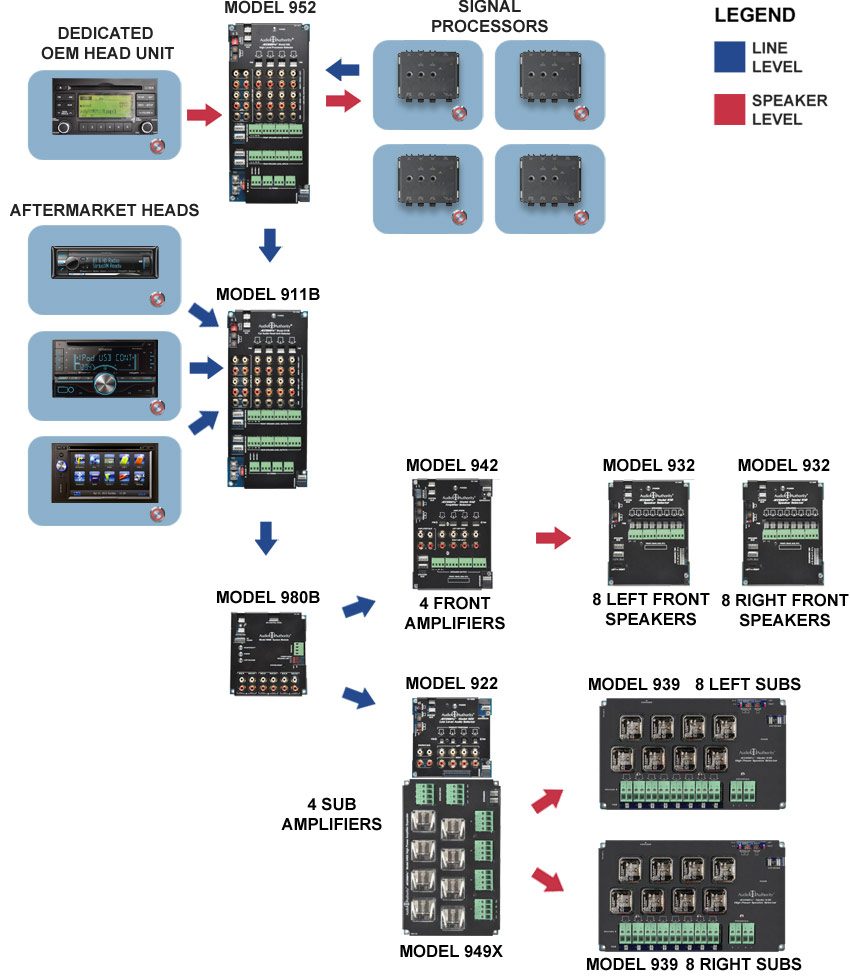 * The switch modules for processors and amplifiers each have four product positions. If bypass functionality is desired, the 4th position must be used for the bypass position, reducing the number of available product positions on the last switch module in the product group to three.