Intercom Product Information Center

The product information on this page is provided for promotion of Audio Authority products by our dealers, resellers, and use by the media. One or more images for each product are contained in a zip archive, and document formats are called out. Click on a link to download.

New products will be added to this page as they are released.  Existing products will be added as resources allow.  If you do not see the product you are looking for, please contact the Sales Department.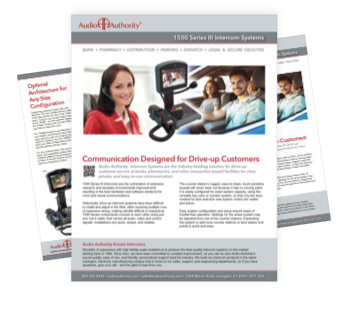 1500 Series III Brochure
The new version of the Series 1500 Brochure

2.41 MiB is now available. It includes the Phase 1 products that are included on the current price sheet such as the 1509BV video mini hub, and the 1522B dual lane station. 

More images and documents will be available on this page soon. Find individual instruction manuals on each product page.