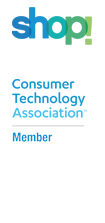 1808 Protected Power Distributor

Protected Power Distributor
Model 1808 - New!





Key Features

Provides protected power for up to six devices
12 volts DC, 3 amps maximum per device
Trip fuse protection when over-current is detected
Diode output prevents damage in feedback scenario


Categories: Interactive Switching, Accessories, Modules, Power Supplies, DC Power





1808 top view




Protected Power Distribution

The Model 1808 is a six position protected power distribution module designed to power up to six 12V DC devices (3 amp maximum). Each of the six outputs are diode and fuse protected preventing power back feeding, over-current, or dead-short events for the connected device.





Power Distribution Example

In the example below the Model 1808 provides protected power to six 1.5 amp devices via a 12V DC 5A power pack.




 


---
Related Products