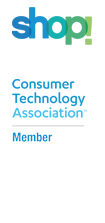 1x2 HDMI Distribution Amplifier

1:2 HDMI 4K/60 Distribution Amp/Splitter
Model 1392D




Key Features:


1 HDMI input, 2 outputs
Resolutions up to 4K@60Hz
Supports lossless audio formats
Supports 3D signal transmission
Supports standard mode or TV EDID settings 


Categories: HDMI Distribution, Distribution, Commercial HDMI, Showroom Video Distribution





Rear view




Overview

Model 1392D distributes Ultra High Definition resolutions up to 4096x2160@60Hz from one source to two HDMI displays. Standard/TV EDID settings enhance compatability between source and displays. This feature is especially useful in the retail demo environment, where multiple brand and model TVs all receive the same source signals. The 1392D passes 3D signals. Bitstream audio is also supported - including LPCM 7.1 channel uncompressed audio, Dolby Digital TrueHD (7.1), DTS HD: Master Audio (7.1), and Dolby Atmos (7.1.4). Legacy codecs such as Dolby Digital and DTS core are also supported.

Supports Ultra High Definition up to 3840x2160 at 60 Hz and 4096x2160 at 60 Hz
Dolby TrueHD, Dolby Atmos, and Dolby Digital Plus (bitstream throughput)
DTS HD and DTS HD: Master Audio (bitstream throughput)
Compact footprint 

  

Features

Key Features

Supports standard mode or TV EDID settings 
Outputs may be cascaded to create an extensive distribution network up to six layers deep
Transmits 3D content to compatible displays
Supports resolutions up to 4K@60Hz, 1080p@24/60Hz including 480i - 1080p and multiple PC resolutions
Supports Dolby Digital Plus, Dolby® Digital TrueHD, Dolby Atmos, and 
DTS-HD: Master Audio
HDMI 2.0 compliant, HDCP 2.2 compliant, DVI 1.0 compliant

Video/Audio Inputs/Outputs:

What makes the 1392D Unique?

Delivers uncompressed 4K signals at 60Hz to two displays. Cascade multiple amplifiers to create large distribution networks.




Specifications

Video Parameters


Video Formats: 480i/p, 576i/p, 600p, 720p, 768p, 1080i/p, 1200p, 4K

Audio Parameters


Audio Processing: Lossless and uncompressed audio formats, including Dolby TrueHD, Dolby Atmos, and DTS-HD: Master Audio, LPCM 7.1 channel
Bandwidth: 20Hz to 20KHz
Multi-channel Digital: Yes

Miscellaneous


Shipping Weight: 11.5 oz
Product Dimensions: 5.4 x 4.3 x 1 inches
Data Rate: 18Gbps (single link)
DC Input Connector: 5VDC

In the Box


Power supply 5V / 2.6A, US/EU standards, CE/FCC/UL certified
User manual 

Frequently Asked Questions

Q: Is the 1392D compatible with displays that accept 4K@60 Hz?
A: Yes, the 1392D provides 4K@60 Hz which is perfectly acceptible to all available UHD and 4K displays.

Q: Is the 1392D fully HDMI and HDCP compliant?
A: Yes. The 1392D has been ATC certified as HDMI compliant, and meets all requirements for HDCP certification.