Push-Buttons Perform Any Function
The 1820 controller interfaces with a BrightSign media player via RS-232. It provides up to 16 push-button ports using modular RJ9 connections and can be assigned by the host device to control functions such as volume up/down, individual track selection, next/previous, and turning audio and video outputs on or off.

Using Bright Author software, the 1820 allows the user to create an advanced demo system that coordinates the audio and video outputs of a BrightSign media player, audio switching, and lighting effects via RS-485.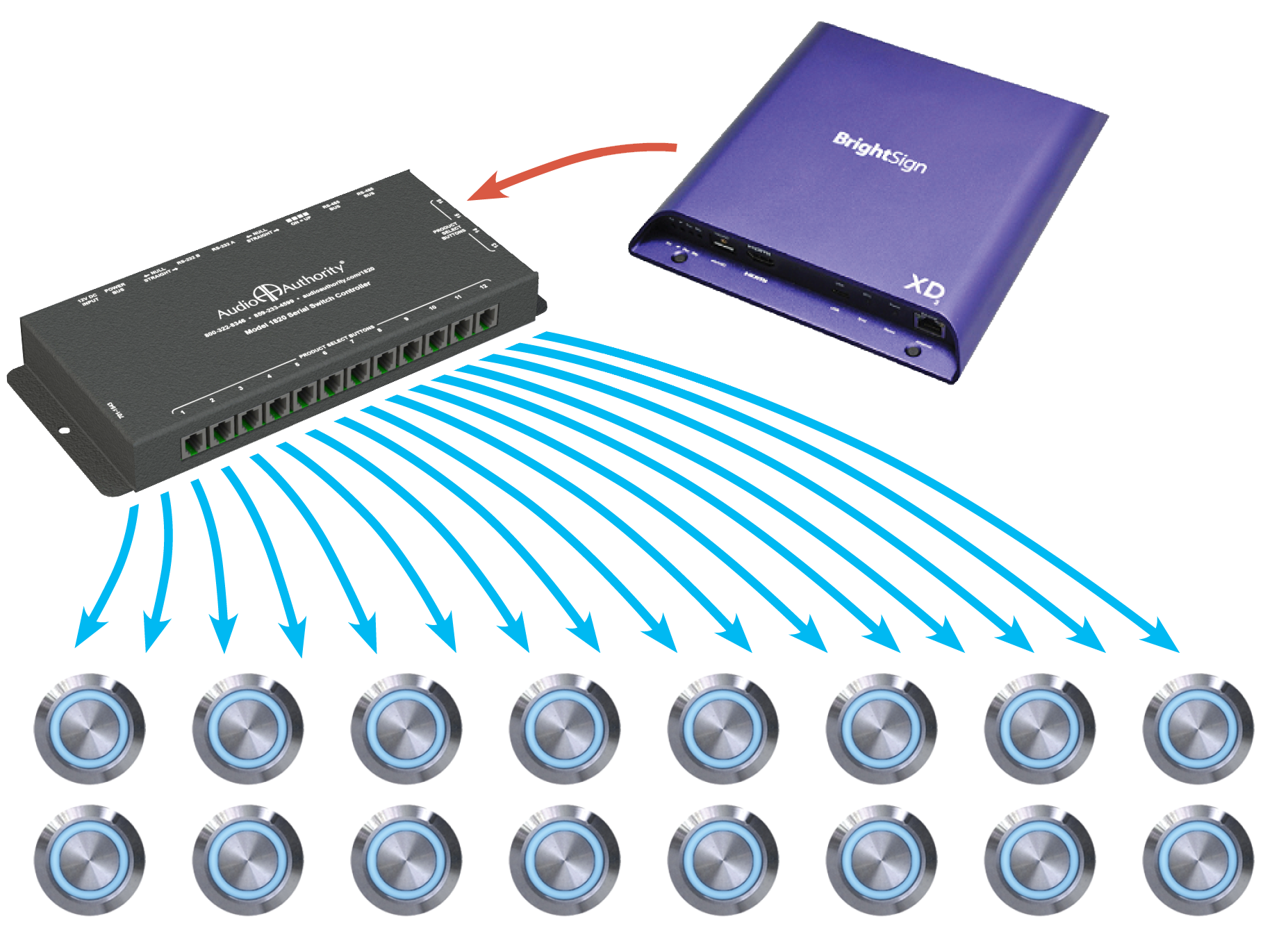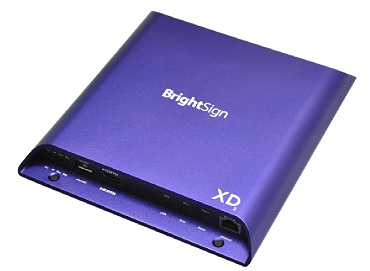 BrightSign®
Technology  Partner