Our TouchSelect™ series panels present an elegant interface that adapts well to any display or retail interior.  Each thin panel mounts behind a custom overlay designed for your fixture. Standard button arrays include four, nine, and 22 positions, with custom layouts available for quote. Multiple TouchSelect panels may be used in the same system, and you can use the system to play dedicated video tracks on a BrightSign® media player, or to activate audio demonstrations in coordination with our Model 1703 audio player.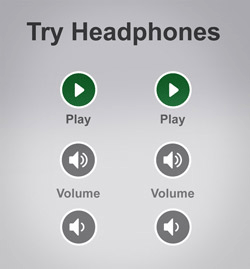 Example application using three button positions
for play, volume up and volume down.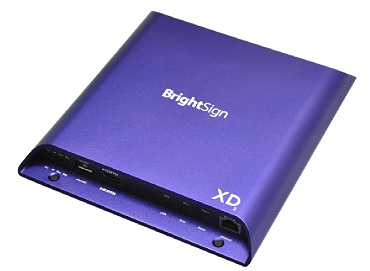 BrightSign® Authorized Partner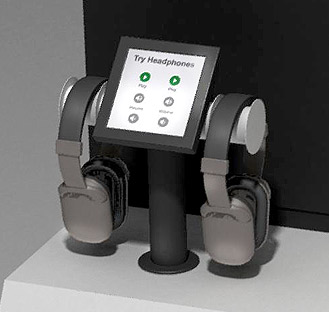 Example display for headphones with TS09-USB panel. Each pair of headphones has a play button and volume controls.