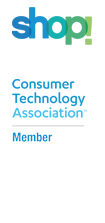 GX-100 gesture sensor

AirSelect Proximity Sensor (RJ9 Connector)
GX-100 - New!





Hole size: 0.75 inch (19 mm)
Outer diameter: 0.93 inch (24 mm)
Maximum panel thickness: 0.25 inch (6.5 mm)
Required depth: 1 inch behind front panel surface
Illumination: multi-color LEDs
RJ9 cable is available in several lengths – sold separately


Categories: AirSelect, User Interfaces, PSB





| | | |
| --- | --- | --- |
| Nut and bushing | Dimensions | RJ9 modular cord |




This illuminated stainless steel gesture sensor is designed to perform many functions in a retail display. The LED lights invite customers to interact, and confirm directional gestures. Connects with RJ9 cables (available in several lengths). The standard 802-807 harness is 1.5m long, with other lengths available upon request.


Why is the AirSelect Gesture Sensor Special?

The GX-100 offers several advantages:

Sensors eliminate the need for users to touch displays
The hand shaped sensor window invites users to interact in a natural, safe way

The compact GX-100 is easy to install in a 19mm hole
Five gestures are available to control an interactive experience: left, right, up, down, and hover
The RJ9 plug eliminates cumbersome wires and complicated plugs - simply click the cable into the rear of the switch



.