Operate a USB Device on an RS-485 Network
The Audio Authority® 1809 provides a communication pathway between RS-485 devices and a USB controller such as a BrightSign media player.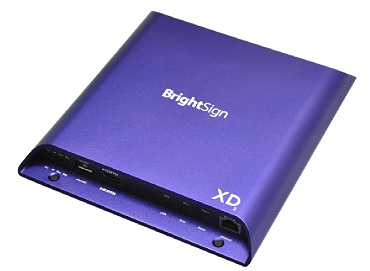 BrightSign® 
Authorized Partner

Example System

The 1809 provides a link between the BrightSign player's USB port and multiple switch modules and control panels, all connected via RS-485 bus. In this system, a button press on a TS04 touch panel on the display triggers these simultaneous actions: a specific video track begins to play on the video screen, audio plays through the speakers, and the active product on display is lit up by an LED strip.