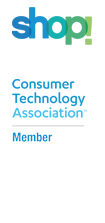 LED controller for eight light bars

LED Lighting Sync
Model LM8-12 - New!





Features:

Control up to eight LED lights
12V LED lights or arrays
Outputs controlled by RS-232 or RS-485
Small footprint for easy placement
Up to 5A per output, 12A total
Compatible with MediaHubs


Categories: Ascentic, Interactive Switching, Lighting, Modules





| | | | | |
| --- | --- | --- | --- | --- |
| Top view | | | | |




Synchronize Lighting with a Demo

The LM8 Series LED Controllers add synchronized lighting into a demo system. Available in 12V and 24V versions.

Switching
One or more LM8-12 modules can be controlled via Audio Authority TouchSelect panels, push-buttons, a custom touchscreen application, or BrightAuthor software. Light outputs switch when a product is selected. MediaHubs and Brightsign media players can also control the LM8-12 via RS-232 or RS-485 commands.

Lighting
Connect 12V light bars or LED strips to the eight LM8 controller outputs. Lights coordinate with product selection to add visual emphasis to comparisons. 










Manuals

LM8-12 Manual (0 B) LED Lighting Controller Manual, updated February, 2021.




---




Related Products