The Audio Authority® 1800 Sound Bar Demonstrator combines soundbar switching, volume control, and lighting into one compact system.

Switching
The 1800 can be controlled via TouchSelect panels, push-buttons, or a custom touchscreen application. Light outputs switch when a sound bar audio is selected. 

Lighting
Connect your light bars, LED strips, or other lighting to the 1800 light outputs. Lights coordinate with product selection to add visual emphasis to comparisons.

Audio
The 1800 accepts digital 2-channel PCM audio via optical connection, and switches the audio signals to each sound bar's optical inputs. 

Volume Control
Using CEC, the command architecture built into HDMI products, the 1800 controls volume digitally, via each sound bar. 

Rear Speaker Option
If a pair of rear speakers is part of your demo, the 1800 can be used to amplify a low-level analog input for the passive speakers. 2 channels, 6W per channel.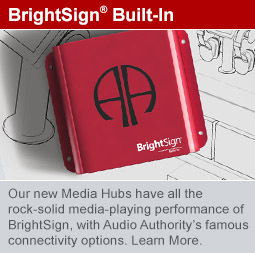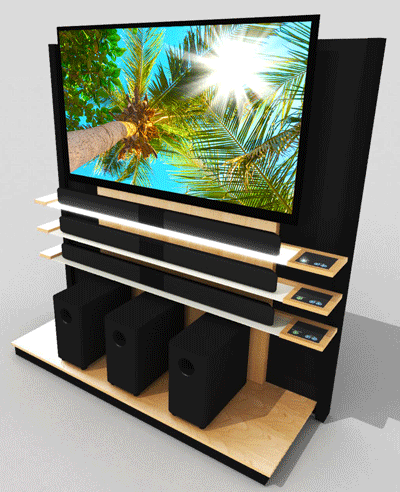 Example display incorporating lighted shelves that coordinate with the selected sound bar.