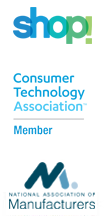 MediaHubs 

A MediaHub provides 

not only audio and video playback, but our smart MediaHubs also provide programmable behavior and connect directly to buttons, control panels, video displays, speakers, amplifiers, and sensors.

 





MediaHub Series Includes Multiple Options

The new series of MediaHubs by Audio Authority includes these models, each focussed on a different need:


The basic MediaHub provides the standard BrightSign module, plus connectivity to peripherals like push-buttons, touch screens, touch panels, amplifiers, light controllers, and audio switching. Available in standard 1080p configuration and with 4K video

.





More Options

The accessories shown below extend the capabilities of our MediaHubs to do even more.