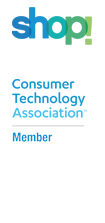 MediaHubs 

A MediaHub provides 

not only audio and video playback – they also offer programmable behavior via BrightAuthor, and they connect to multiple peripherals and devices including sensors, push-buttons, control panels, video displays, speakers and amplifiers.





MediaHub Series Includes Multiple Options

The new series of MediaHubs by Audio Authority includes these models, each focussed on a different need:


The multi-purpose MediaHub provides one HDMI output from the built-in BrightSign module, plus connectivity to peripherals like push-buttons, touch screens, touch panels, amplifiers, light controllers, and audio switching. Available in standard 1080p configuration or with 4K video.