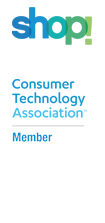 Car Head Unit Connection Module (J)

Head Unit Connection Module
Access Model 9A15





Low level connections (RCA) 
High level connections (removable terminals)
DC connections (removable terminals)


Categories: Access, Access Mobile, Modules, Interactive Switching





| | |
| --- | --- |
| Terminal blocks | IDC connectors |




The 9A15 has connections for the head unit on one side, and connections for the main switch module (Model 911B Head Unit Switch Module) on the other side. It is designed to make installation easier, and really proves its value when it is time to replace head units on the display.

The 9A15 can be mounted on a surface just inside the display, or ideally, it can be mounted on the tray attached to the front panel of the head unit panel assembly. This arrangement makes it possible to remove the panel and tray, so that the installer can make all connections at a convenient work bench. Installation in the display is then reduced to a few quick pluggable connections, instead of many tedious screw terminals and wire splices. One 9A15 per head unit, four 9A15 modules per 911B switch module.

The 9A15 is available in two styles. The J version has removable screw-terminal plugs for both head unit and switch module harnesses. The H version has headers for IDC connectors. Special IDC harnesses must be purchased for the H version, whereas the J version must be wired on-site.